Club Avant Seine 2022
Thérapie Taxi, Fauve, DBFC, Feu! Chatterton, Lord Esperanza, Malik Djoudi, François & The Atlas Mountains, Lily Wood And The Prick… they are pop, rock, electro, hip hop and more but what they all have in common is being members of Club Avant Seine!
Club Avant Seine is a veritable ecosystem created to serve the independent music scene and young French talent.
Every year since the third edition in 2005, Rock en Seine talent scouts the big names of tomorrow. Throughout the year, a jury comprising music professionals (artists, music programmers, journalists etc.) decides which six French artists will perform during the festival.
Part of the program includes promoting the artists throughout the summer using our social media, as well as interviews and performances.
Club Avant Seine members:
Quinzequinze – Lucie Antunes – Michelle Blades – Bandit Bandit – Structures – Zed Yun Pavarotti – la Chica – Halo Maud – Lord Esperanza – Malik Djoudi – MNNQNS – Terrenoire – The Psychotic Monks – Inüit – Barbagallo – Lysistrata – Therapie Taxi – Gracy Hopkins – Rendez-Vous – Adrien Soleiman – Theo Lawrence & The Hearts – O – Killason – Maestro – DBFC – Forever Pavot – Jeanne Added – VKNG – Last Train – Jessica93 – Dorian Pimpernel – Feu Chatterton! – ALB – Pegase – Fauve – Petit Fantome – Fi.she.s – JC.Satan – Wall of Death – Hyphen Hyphen – Owlle – Concrete Knives – François & The Atlas Mountains – Cheveu – Gush – Lilly Wood & the Prick…
Premiere Seine
Behind this French play on words (Seine sounds like scène – the French word for "stage") is a showcase for high school students established in 2017 by the île-de-France region and organised by Rock en Seine!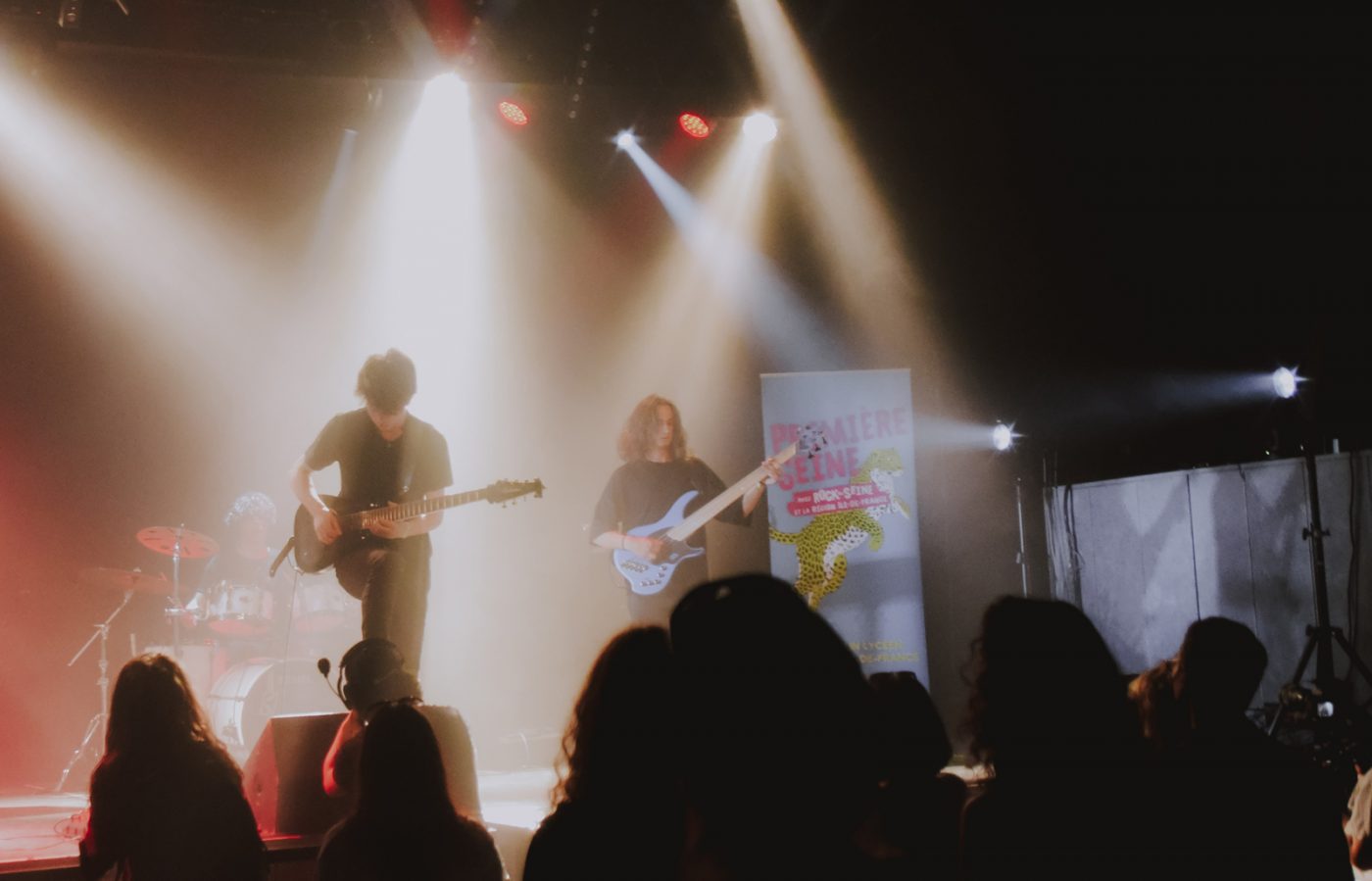 It's a chance for thousands of high school students to experience what it's like backstage at a festival, to play live at the Domaine de Saint-Cloud as well as receive professional advice. Some numbers: 30 partners from the 8 île-de-France departments and over 240 high school bands from this same area.Première Seine. Derrière le jeu de mot, un tremplin lycéen initié en 2017 par la région île-de-France et organisé par Rock en Seine !
Despite the unfortunate cancellation of the 2020 edition due to health restrictions, Première Seine finally took place in 2021 and finishes 16 October with an online show on www.premiere-seine.com!
A remarkable and important program that's in tune with Rock en Seine's values: curiosity and transmission.