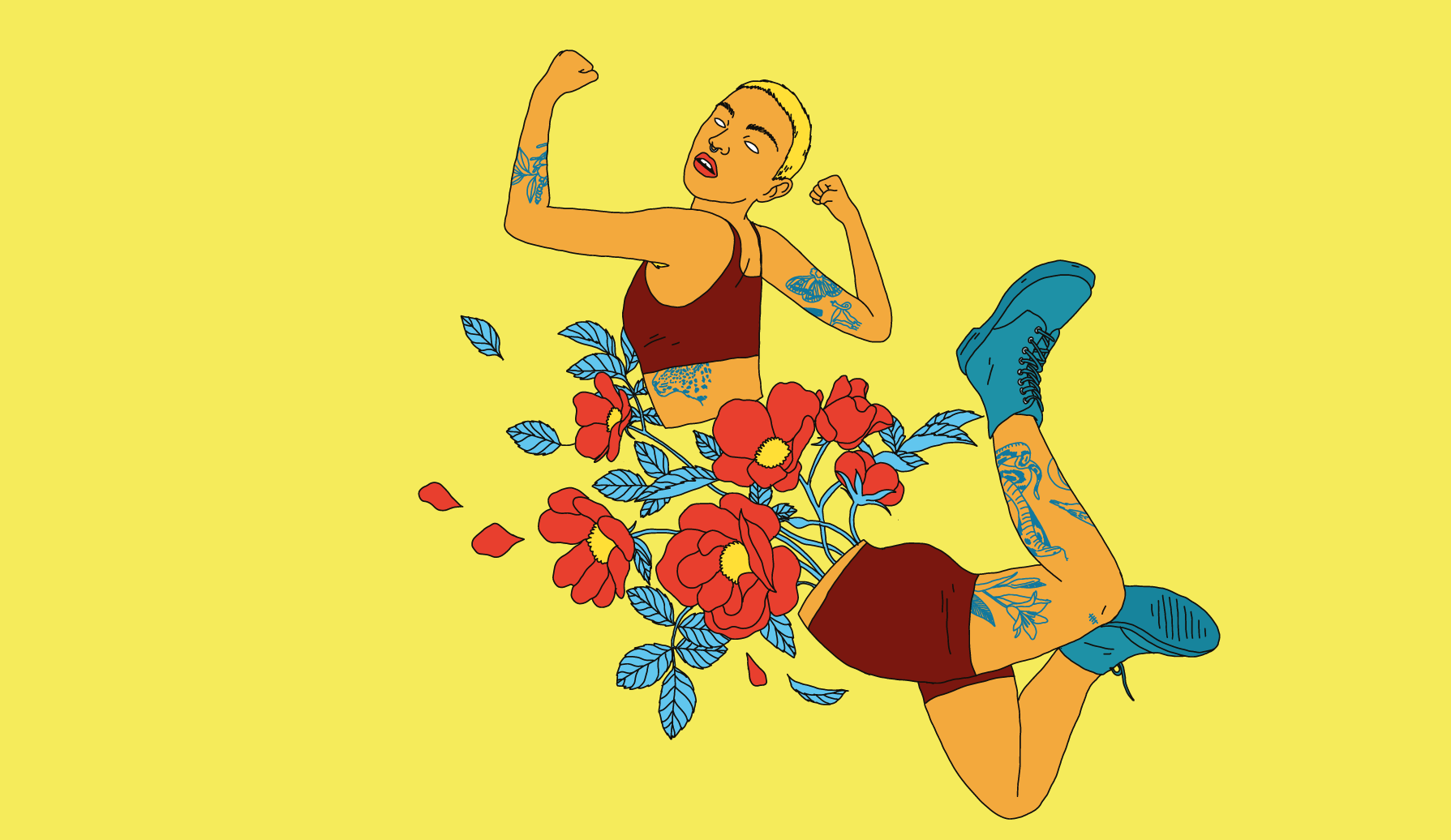 Our Club Avant Seine 2020 artists!
Le 16 Jul
Malik Djoudi, Thérapie Taxi, Last Train, DBFC, François & The Atlas Mountains, or Lily Wood And The Prick… Artists with varied horizons, different influences, exciting careers, with one thing in common : they have all been Club Avant Seine!
To be Avant Seine is to be part of a selection of choice. Each year, the Rock en Seine festival ensures its mission: to put forward discoveries, the immense talents of today who will become the great artists of tomorrow, such as Therapie Taxi, Rendez-vous, Hyphen Hyphen, Jeanne Added, ALB, Pegase, Fauve, Petit Fantôme…
How does it work? A jury of professionals scours venues and festivals, listening to hours and hours of music and finally, after debates, arriving at a selection of groups and artists from Ile-de-France and the rest of France. The musical genre doesn't matter, only the potential and the quality count. For this 2020 edition, necessarily a little special, five names have been chosen. Five names that will benefit from the promotion of the festival and its partners, the Île-de-France Region, Firestone, Culturebox, Sacem and Les Inrocks, five names that will perform during five sessions filmed in new locations in the Domaine National de Saint-Cloud, and that will then be broadcast online, for you. But no more suspense: Bandit Bandit, Lucie Antunes, Michelle Blades, Quinzequinze and Structures. They form the Club Avant Seine 2020 edition.
Let's meet them.
Bandit Bandit, it's a duo that becomes a quartet live. At the heart of the project, a couple, Maëva and Hugo, a mini album composed of five tracks, released a few months ago, and a psychedelic garage rock worthy of the greatest. In their iPod? Serge Gainsbourg and Jane Birkin, Françoise Hardy, Black Rebel Motorcycle Club, Queens of the stone age, Nirvana… On stage? A blast. Nothing less.
At Structures, it's all about structure. Nothing stands on its own, and the songs are built like buildings, floor after floor, each instrument supporting the other. Structures, in the words of these four boys, "seeks the power of lines and nervous rhythms". On their debut album, due out in September, they found it.
Who's Sergeï? The question arises when listening to the first album of the same name by Lucie Antunes. But who is Lucie Antunes anyway? Lucie Antunes is a young woman who has won several Conservatoire awards and is close to Julien Gasc, Halo Maud, Chassol and Vincent Segal, with whom she built up this first work. An inhabited record, almost sensory, so much it says a lot by purifying its atmospheres. A great pop from elsewhere.
She comes from Panama, where she was born, but also from Miami, where she grew up. Then, Michelle Blades, descendant of a family of committed musicians, moved to the Arizona desert to finally find herself, but also her style and her music. Finally, in 2012? It was in Paris that she met the talented Midnight Special Records label. Nombrar Las Cosas, her latest mini album, was released last June. A marvel.
More than a band: a collective! More than a collective: a whole universe! The five members of Quinzequinze elaborate a music they call "climatic". On stage, the instruments pass from hand to hand, everything is shared, including the trance. Neva Neva, their short film released in 2018, is a wildly rich visual and sound creation. Welcome to their madness.
Here are the five groups and artists selected for the Club Avant Seine 2020 edition. We invite you to meet them online (on our official website, our networks, but also at our partners') to get to know them, discover them and follow them. To love them, in short. More info on rockenseine.com/en/club-avant-seine-2020/