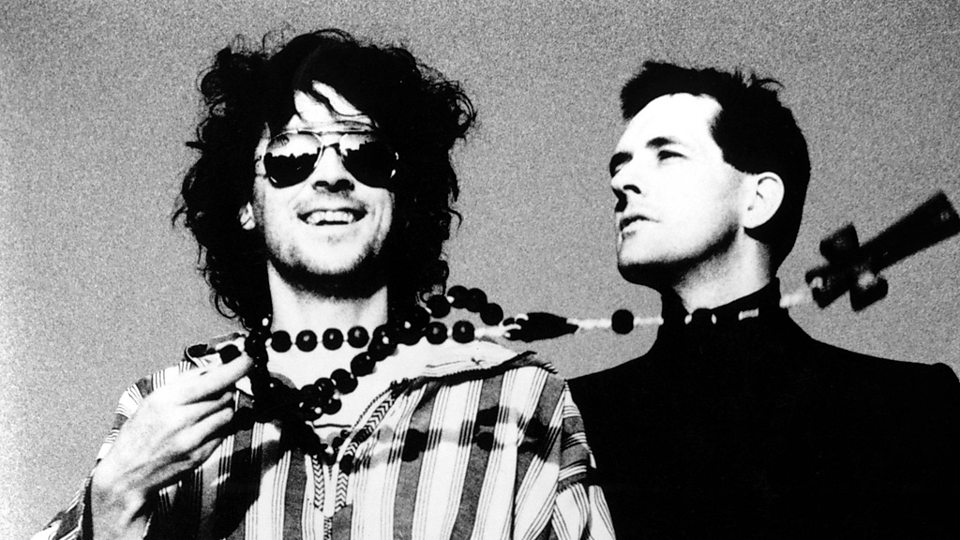 The KLF annonce un retour inattendu pour 2017
Celle-ci, on ne l'a pas vu venir !
Bill Drummond et Jimmy Cauty, le duo The KLF, n'avait pas donné de news sous ce nom depuis vingt ans, en 1997, mais cette nouvelle année est l'occasion d'une sortie : celle d'un documentaire, avec en bonus ce qui s'apparente à l'annonce d'une reformation.

Le duo anglais est, rappelons-le, absolument culte, grâce à son hit « Doctorin' The Tardis », mais aussi, en vrac, parce qu'ils ont ramené un mouton mort aux Brit Awards de 1992, brûlé un millions de livres en liquide pour la beauté de l'art en 1994, et pour avoir fait usage de mitraillettes durant leurs concerts.
Le documentaire a été partagé avec ce message, que nous vous livrons, brut :
"On New Year's Day 1987 the Justified Ancients of Mu Mu were formed.
On New Year's Day 1987 were the Justified Ancients of Mu Mu formed?
FOUND
V.H.S. CONCERNING(?) :
LORD ROCK AND TIME BOY
A.K.A. THE TIMELORDS
A.K.A. ROCKMAN ROCK AND KINGBOY D.
A.K.A. THE JUSTIFIED ANCIENTS OF MU MU
A.K.A. THE JAMS
A.K.A. THE KLF
A.K.A. THE FALL
A.K.A. THE FOREVER ANCIENTS LIBERATION LOOPHOLE
A.K.A. THE FRANK AND ERNEST SHOW
A.K.A. K2
A.K.A. THE K FOUNDATION
2017 – WHAT THE FUCK IS GOING ON?
On 01/01/1987 Bill Drummond said to Jimmy Cauty "LET'S FORM A BAND CALL 'THE JUSTIFIED ANCIENTS OF MU MU'"
On 23/08/1994 The K Foundation burnt one million quid.
2017-1994 = 23."