Q&A
All the answers to your questions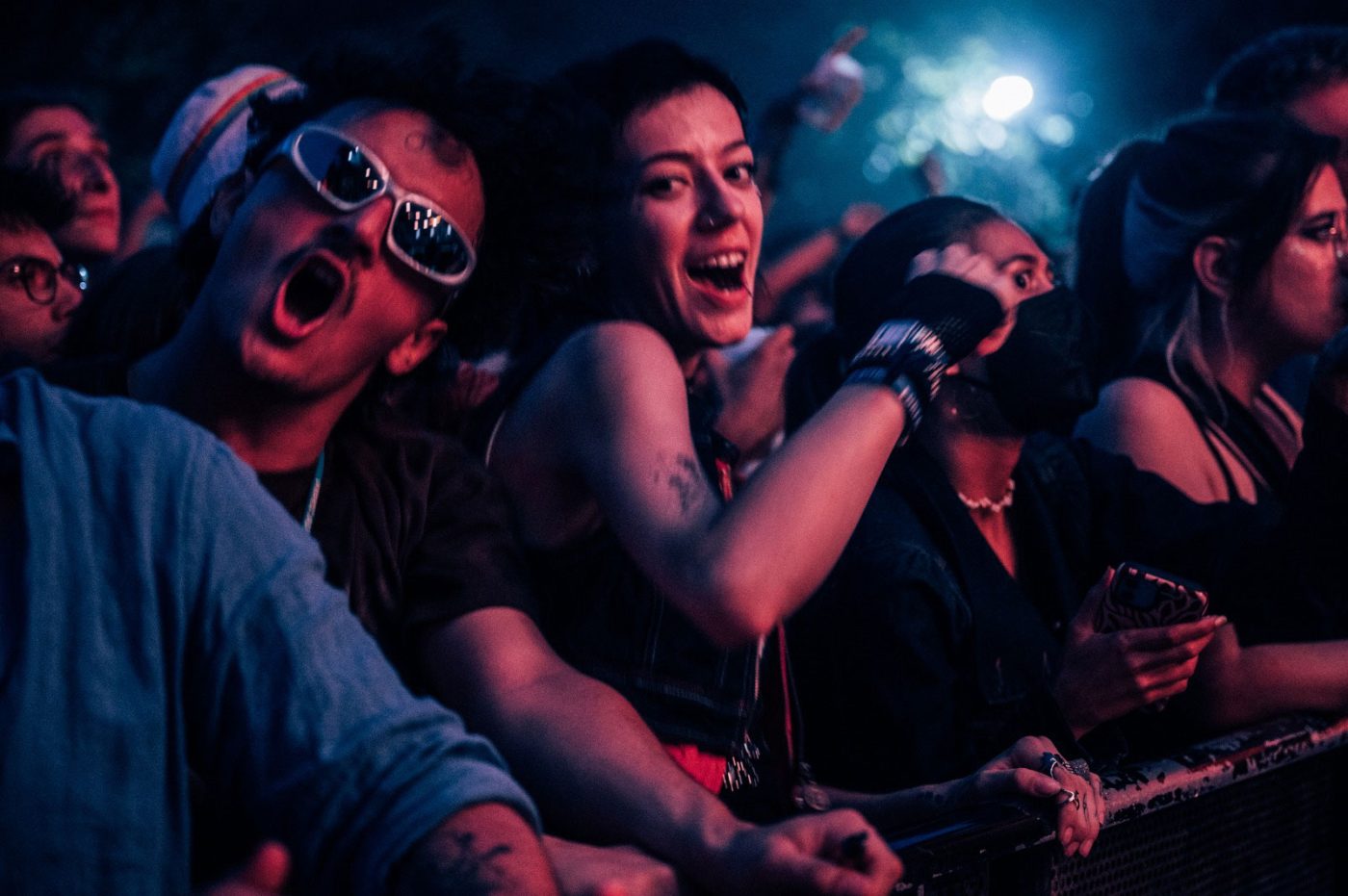 Online purchase (tickets to be printed at home or presented on a smartphone) : 
Rock en Seine website – www.rockenseine.com
Other selling point : 
Stores such as Fnac, Leclerc, Géant, Magasins U, Intermarché…
The festival wishes to welcome all music lovers and curious people!
In order to welcome festival-goers with disabilities, Rock en Seine is setting up a dedicated system which will be detailed as the festival approaches.
For any further questions, please contact us at [email protected]
You bought a Regular ticket for Friday 08/28 or Saturday 08/26 on Shotgun or Rock en Seine ticketing service and you want to upgrade it to a Primary Entry or a Garden ticket?
It's possible thanks to our ticket upgrade option !
Go to your Shotgun customer account online to change your ticket here
(Primary Entry and Garden tickets for Wednesday 08/23 and Sunday 08/27 are sold-out, therefore it is not possible to upgrade your Regular ticket for those dates.)
Reduced price tickets are available to people who meet one of the following categories :
Minors under 18 years old: ID (a parental authorization could be required, further information soon)
Students:

 valid student ID card 2022/2023 or 2023/2024 from a french academic establishment.
Without the presentation of this (these) document(s) at the entrance of the festival, access will not be granted.
This ticket does not include Primary entry or Garden access.
This ticket is only available for children under 11 yo (born after August 23th 2012) accompanied by an adult in possession of a ticket for the festival. A parental authorization could be required : available soon.  
Within the limits of availabilty. This ticket does not include Garden access.
Access to the festival is forbidden to children under 3yo and strongly discouraged to children under 6yo.
Registration for Mini Rock (kids' area inside the festival) : https://urlz.fr/lBuQ
Do not buy your tickets from any point of sale other than the official selling points listed above. Law n° 2012-348 of 12 March 2012 protects the audience against the resale of tickets by any company or individual unapproved by the producer of the show. In application of this law (article 313-6-2 of the penal code), it is forbidden to resell tickets for shows outside of approved reselling points and without the express authorisation of the show's producer. Prefer official networks in order to pay a fair price and to be sure to enjoy the festival.
Do not post photos of your tickets!
Beware of social networks (Facebook, Twitter, Instagram…). Please do not post pictures of your ticket. People could copy it and then you would no longer be able to use your ticket.
An official and secured resale platform will be set up soon.
The commercialisation of tickets for shows can only be done by operators authorised by the organiser.
We will not guarantee access to concerts produced by GARACA (organiser of Rock en Seine) on presentation of tickets that have not been purchased from an authorised distributor.
If you have any questions, please contact [email protected]
Please note that GARACA has not authorised Viagogo and Stubhub to market tickets for its shows.
Article 313-6-2 of the penal code punishes the sale and provision of means for the sale of tickets for shows, on a regular basis, without the authorisation of the show's producer.
By purchasing the Refundable Ticket Option on Rock en Seine website, you will have the possibility to request a refund of your ticket for the Billie Eilish show on Wednesday 23rd of August up until the 16th of July 23 via your customer area. Your request will be validated under 7 days and the refund will be credited to your bank account within 15 days.
All purchasers of tickets for the RATM show were contacted last autumn with details regarding the refund procedure to follow. If this is not the case for you, please send an email to [email protected]
Rock en Seine takes place on the Domaine National de Saint-Cloud, near Paris.
Address : The access to the festival is located Place George Clémenceau, 92210 Saint-Cloud.
Door and concert opening times will be announced shortly.
Concerts begin approximately 45 minutes after the doors open.
Concerts end before the subway and streetcar service stops, at approximately 12:30 a.m. on Friday and Saturday and 11:30 p.m. on Wednesday and Sunday.
The location of the festival is well served by public transport. We invite you to use them whenever possible as part of our sustainable development plan (and because it is very complicated to park nearby!). Metro, bus or tram: all these options are available to you for your arrival at Rock en Seine.
Concerts end before public transport service ends. So don't hesitate!
Use the RATP route planner at www.ratp.fr.
METRO
LINE 10: Gare d'Austerlitz / Boulogne – Pont de St Cloud.
Stop : Boulogne – Pont de St-Cloud.
TRAMWAY
LINE T2 : La Défense / Issy-Val-de-Seine Porte de Versailles
Stop : Parc de St-Cloud
BUS
Stop : Parc de St-Cloud or Pont de St-Cloud
LINE 52 | LINE 72 | LINE 126 | LINES N 12
AND N 61 : Noctiliens, stop Pont de Sèvres
You don't live in Paris? To reach the festival, take the A13 highway and exit n°4: Ville d'Avray / Saint Cloud. You can only enter and leave the car park via Ville d'Avray.
Please note that there are only a few spaces in the car park of the Domaine National de Saint-Cloud. There is a fee for entering the domain.
Do not go to the Domaine National de Saint Cloud. There will be a lot of cars, pedestrians… We advise you to stop or to meet at
Metro "Pont de Saint-Cloud" (Boulogne) Line 10
At the Bus and Tramway station " Parc de Saint-Cloud " Line T2
Before entering the festival, all people and bags will be checked for security mesures. This may take some time. Please arrive early!
The deposit is not a baggage room, it only concerns objects considered as dangerous which will be confiscated during security checks. We will not take backpacks, suitcases etc.
OPENING HOURS OF THE LOCKER :
Friday and Saturday: 2:00 pm to 1:30 am
Sunday: 1:00 pm to 12:30 am
These objects are forbidden on the whole festival site, even at the deposit:
Suitcases and bags larger than 24 liters (24 x 45cm maximum)
Recording devices, cameras, professional cameras
Electronic devices, speakers, computers, headphones, portable phone batteries…
Selfie sticks
Glass bottles, cans, all large bottles (over 50 cl)
Aerosols, perfume bottles, …
Gas bottles and gas stoves
Smoke bomb, explosive liquids or inflammable liquids (gasoline…)
Weapons, sharp or blunt objects or items that could be dangerous
Drugs
Alcohol
Drone
Large flags, large pointed umbrellas, laser pointers and other objects that can be dangerous to spectators
Noisy objects: sirens, megaphones…
A large quantity of food, drink and cigarettes
Motorcycle helmets
Small backpacks of maximum 24 liters (24 X 45 cm), i.e. Eastpack
Water bottles of less than 50 cl
Empty water bottles (except for glass bottles) of less than 50cl
Small compact umbrellas
Small stools/folding chairs (maximum 53 x 41 x 3 cm)
It is forbidden to bring alcohol to the festival.
Reminder: the sale of alcohol is forbidden to people under 18 years old. An ID card will be required.
Alcohol abuse can damage your health. Please drink responsibly. 
Rock en Seine loves pets, unfortunately they are not allowed on the festival, except for guide dogs.
You found an object?
To put a smile on the face of the person who lost it, bring it to the festival reception point, in front of the Mini Rock en Seine.
You have lost an object?
If you are lucky, your item is at a reception point where our lost and found service providers will be waiting for you.
The festival will announce soon the procedure to follow after the event.
Medical stations are set up at various locations throughout the festival. These stations are clearly visible and anyone can come to them for medical advice or assistance. Prescriptions will not be given, but emergency care will be available. If necessary, the person can be referred to a doctor or the hospital.
Everything is organized to protect the festival-goers from crowd movements (jostling…), in front of the stages. For the safety of all, crowd-surfing (lying on the raised arms of spectators) is forbidden.
Verbal and physical abuse is also sanctionned during the festival.
In the event of a problem, the person will have to leave the festival. They will be handled by the police.
Accessibility platforms on the outdoor stages, with duckboard access path.
Adapted toilets
Counters at wheelchair height at all the festival bars.
A reserved parking lot free of charge for PRM on request, within the limits of available spaces.
An emergency repair kit for wheelchairs is available.
For any further questions, please contact us at [email protected]
Magnetic loops on all the festival's stages.
An LSF (Langue des Signes Française) interpreter on site.
Vibrating vests are available at the accessibility desk and can be used for certain concerts.
For any further questions, please contact us at [email protected]
The essential documents of the festival (map, program, practical information) are published in relief, Braille and large print.
Guide dogs are welcome at the festival.
For any further questions, please contact us at [email protected]
Writing of the main information materials in French for all.
For any further questions, please contact us at [email protected]