The Mag'
Premiere Seine : the laureates
14 Jul 2022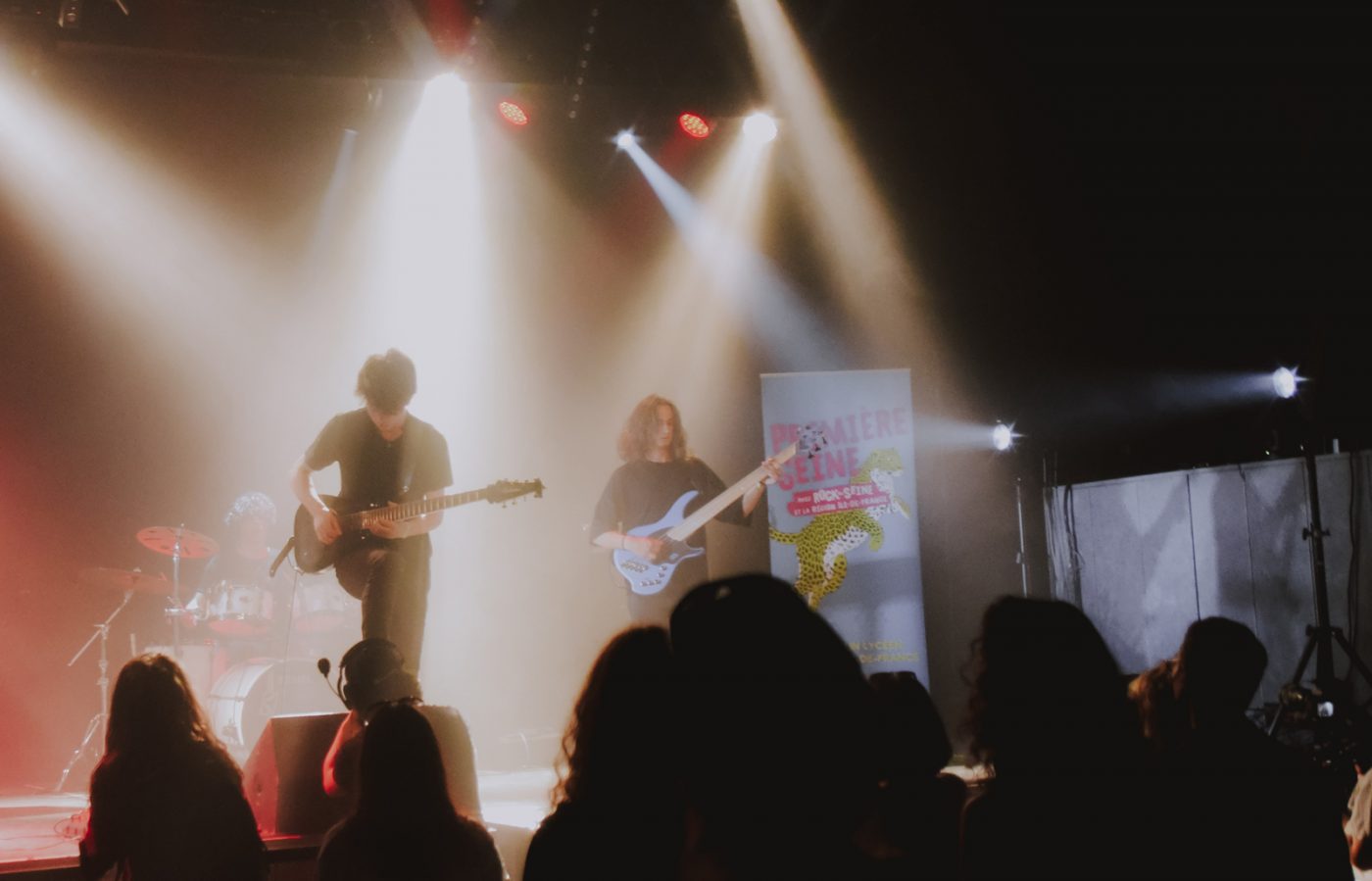 What is Première Seine? The springboard of the Rock en Seine festival. Every year, Rock en Seine is proud to open its doors to the young high school scene of Ile de France.
The principle is simple. Do you have a band or are you a solo artist? Are you a high school student? After scouting, selection and support, six bands and artists are invited to perform live at Rock en Seine!
Here are the winners of this 2022 edition. 
On May 21st, on the stage of Café La Pêche (Montreuil), the captivating sounds of LENA MÆDGEN, somewhere between Frank Ocean and FKA Twigs, seduced the audience.
A few days later, on 28 May, at the Grange (Ecouen), it was the poetic and intimate rap of CRYS which won all the votes, and which seduced the public, as well as the jury of professionals (journalists, producers, venue managers…) present for each performance, at each final, in order to make a selection
On June 11th, the third final was held at the Rack'am (Brétigny sur Orge), GOING FORWARD won. The inspiration of the quartet from Essonne is mainly Punk-Rock / Pop-Punk, inherited from the French indie scene such as the FLYING DONUTS from which it takes its name and from the Californian scene of the 00's (GREEN DAY, BLINK-182…).
The Usine à Chapeaux in Rambouillet hosted the fourth final on 18 June. And it was the rock band THE INITIATIV that won the vote, in front of an overexcited audience, during an evening that let the guitars do the talking. 
June 21, the day of the Fête de la Musique, is an event! The penultimate final took place on the forecourt of the Centre Pompidou in partnership with Studio 13/16. And the jury, chaired by musician Malik Djoudi, rewarded the delicate pop of the duo MITTY.
Finally, on 28 June, the last final was held at the MJC de la Vallée (Chaville), and the folk trio SHE'S LATE won. 
Six emerging bands and artists from Ile de France will perform live at Rock en Seine this summer. Congratulations to them, and see you at the Domaine de Saint Cloud.