The Mag'
The first times of She'sLate
26 Aug 2022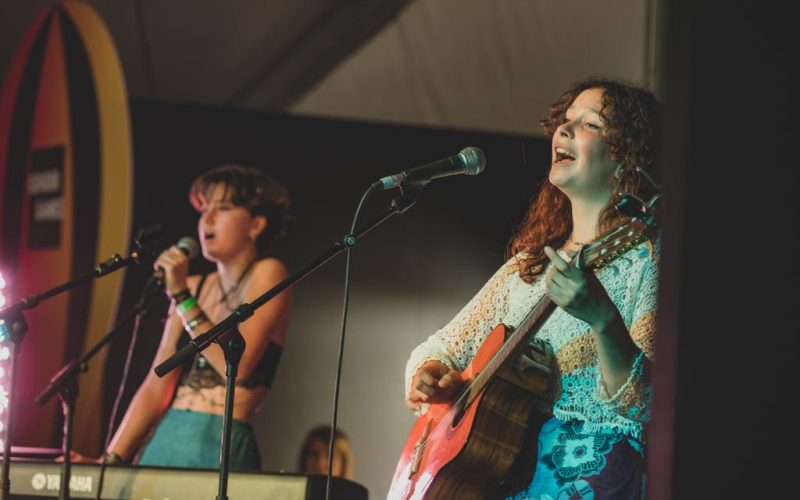 There are three of them, they are young and they are part of the Première Seine winners of Rock en Seine, so they played this year at the festival. Meet She'sLate.
The first song that made an impression on you
Florile: A cover of Life On Mars by Aurora, it's through this song that I discovered Aurora which I love.
Anouk: My grandmother made me a compilation of songs when I was in primary school which included Céline Dion, Claude François… But I used to listen to Barbara's Dis, quand reviendras-tu? I was fascinated.
Antoine: It's a Bowie cover too, The Man Who Sold the World, but the MTV Unplugged version by Nirvana.
The first record purchased
Florile: 21 by Adele, I used to listen to it over and over.
Anouk: Les Failles by Pomme.
Antoine: The Beatles' White Album.
Florile: No but I was very young for Adele, don't judge me!
Antoine: But this album rocks!
The first concert you attended
Florile: Rodrigo Y Gabriela. As a first concert, it was crazy, what a slap!
Anouk : Billie Eilish in 2017.
Antoine: So for me it's hardcore punk… Pogo Car Crash Control.
The first time you felt like making music
Florile: The first time we played in a neighbourhood party and I saw that the audience reacted.
Anouk: When I was at school, I went to see Paris Combo at the New Morning. At the interval, I stayed in front of the stage and my father came to see me to know what was going on and I told him: "That's it, I know, I want to make music!
Antoine: I was watching a video of Mcfly and Carlito playing in their high school and I thought it was really good. And well, that was what I wanted to do!
Your first meeting
Florile: Anouk and I have known each other since kindergarten, on the playgrounds, but we met Antoine at high school. It took us a little while to become friends but then it worked out well!
Your first group composition
Florile: Take Off The Ring ? In secondary school, in the third or fourth year.
Anouk: It was a feminist anthem about breaking away from the bonds of marriage, it was a bit rotten.
Antoine: I don't know why you are ashamed of this song, it's great.
Anouk: It was a lot of fun to compose together.
The band's first concert
Anouk: At the 2021 music festival, in a cultural venue in Bagneux.
First impressions of Première Seine of Rock en Seine?
Florile: Wow!
Anouk: That's class! We arrived by the artists' entrance, we thought we were stars with our badges!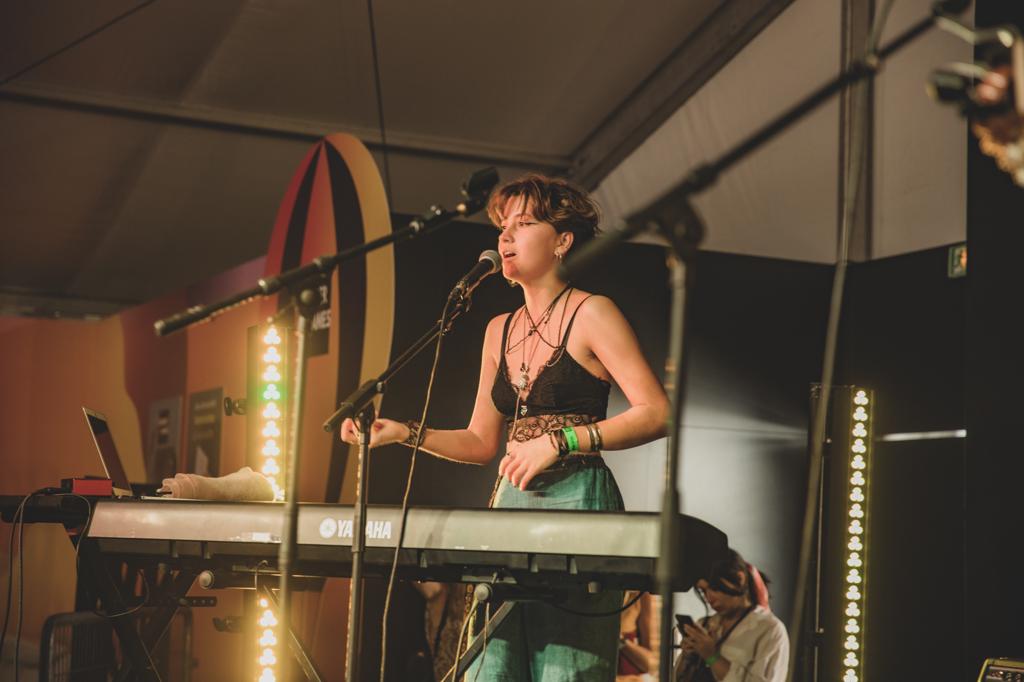 Interview by Sarah Koskievic
Photo credit: Christophe Crenel