Pop-up Stores
Act, Create, Pass on A new area to embody our commitments!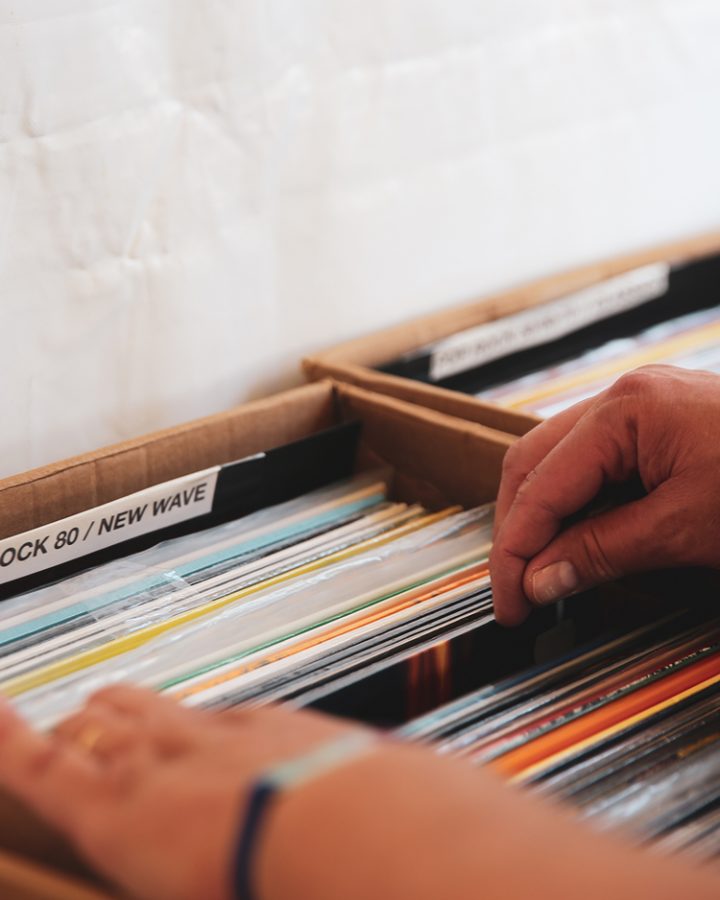 Record stores
As important links in the amplified music chain, record shops are full-fledged players in our ecosystem and we want to put them forward!
The pop-up stores of Balades Sonores and Music fear Satan come with their suitcases full of vinyls, put forward the festival's programme and organise signings. Balades Sonores is offering a free silk-screen printing workshop, led by the artist Chicamancha. Bring your tote bags to leave with a unique souvenir of the 2022 edition!
Details of the contents
KIBLIND
KIBLIND is a quarterly magazine dedicated to visual culture and contemporary illustration created in 2004.
In 2007 KIBLIND Agency was launched between Lyon and Paris, specialising in visual communication and artistic collaborations for cultural venues, brands, institutions and the media.
In 2017, KIBLIND opens its Atelier in Lyon, a new exhibition and production space to extend the activities of the Magazine and the Agency through editions and creative objects. An online store is created (kiblind-store.com) as well as a physical shop at 104 in Paris.