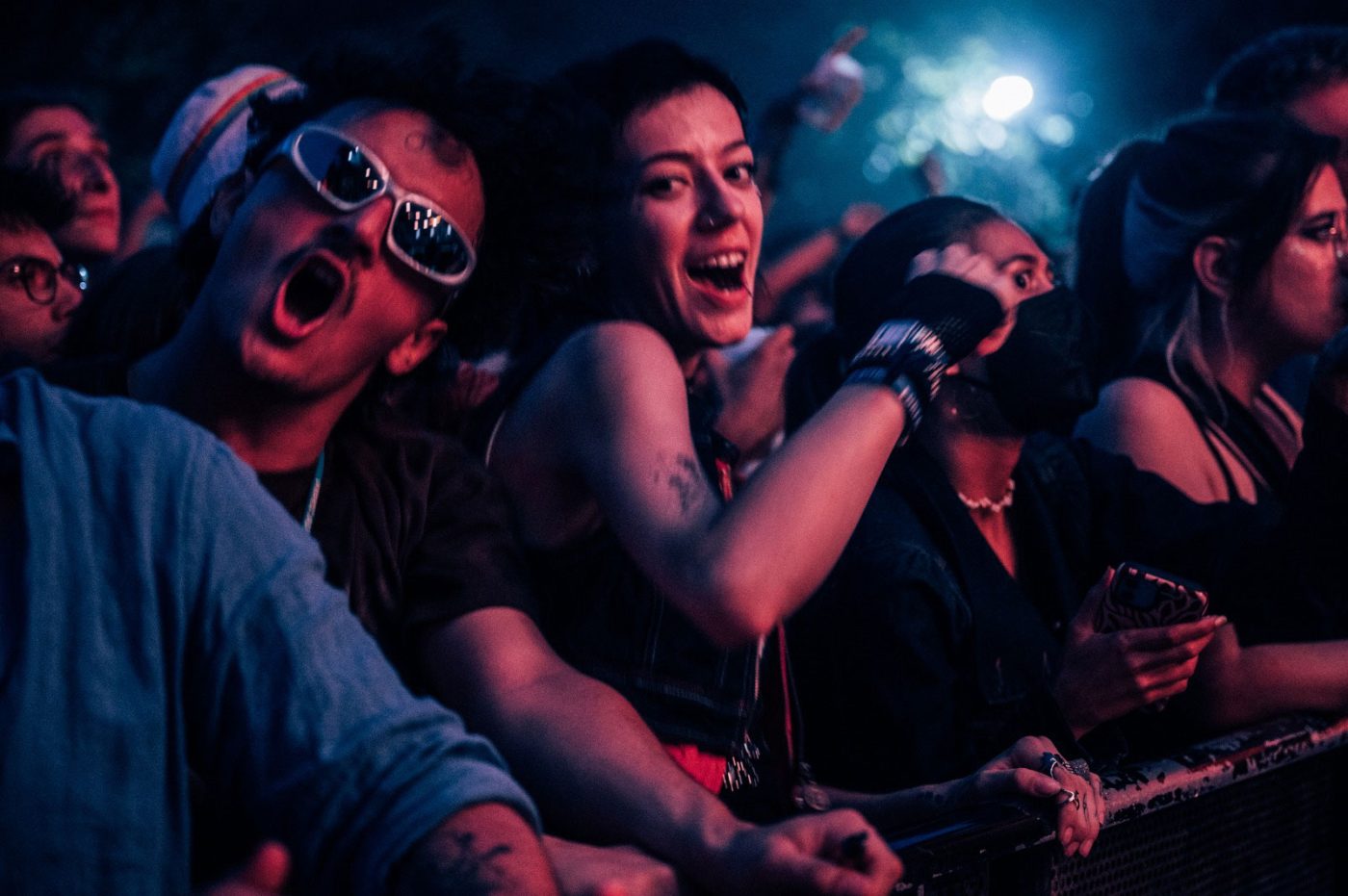 Before entering the festival, all people and bags will be checked for security mesures. This may take some time. Please arrive early!

The deposit is not a baggage room, it only concerns objects considered as dangerous which will be confiscated during security checks. We will not take backpacks, suitcases etc.

OPENING HOURS OF THE LOCKER :
Friday and Saturday: 2:00 pm to 1:30 am
Sunday: 1:00 pm to 12:30 am

These objects are forbidden on the whole festival site, even at the deposit:

Suitcases and bags larger than 24 liters (24 x 45cm maximum)
Recording devices, cameras, professional cameras
Electronic devices, speakers, computers, headphones, portable phone batteries…
Selfie sticks
Glass bottles, cans, all large bottles (over 50 cl)
Aerosols, perfume bottles, …
Gas bottles and gas stoves
Smoke bomb, explosive liquids or inflammable liquids (gasoline…)
Weapons, sharp or blunt objects or items that could be dangerous
Drugs
Alcohol
Drone
Large flags, large pointed umbrellas, laser pointers and other objects that can be dangerous to spectators
Noisy objects: sirens, megaphones…
A large quantity of food, drink and cigarettes
Motorcycle helmets

Small backpacks of maximum 24 liters (24 X 45 cm), i.e. Eastpack
Water bottles of less than 50 cl
Empty water bottles (except for glass bottles) of less than 50cl
Small compact umbrellas
Small stools/folding chairs (maximum 53 x 41 x 3 cm)

It is forbidden to bring alcohol to the festival.

Reminder: the sale of alcohol is forbidden to people under 18 years old. An ID card will be required.

Alcohol abuse can damage your health. Please drink responsibly. 

Rock en Seine loves pets, unfortunately they are not allowed on the festival, except for guide dogs.

You found an object?

To put a smile on the face of the person who lost it, bring it to the festival reception point, in front of the Mini Rock en Seine.

You have lost an object?

If you are lucky, your item is at a reception point where our lost and found service providers will be waiting for you.

The festival will announce soon the procedure to follow after the event.

Medical stations are set up at various locations throughout the festival. These stations are clearly visible and anyone can come to them for medical advice or assistance. Prescriptions will not be given, but emergency care will be available. If necessary, the person can be referred to a doctor or the hospital.

Everything is organized to protect the festival-goers from crowd movements (jostling…), in front of the stages. For the safety of all, crowd-surfing (lying on the raised arms of spectators) is forbidden.

Verbal and physical abuse is also sanctionned during the festival.

In the event of a problem, the person will have to leave the festival. They will be handled by the police.